Porsche power through efficiency
Porsche 991 Turbo Plenum & Y-Pipe
Do you like horsepower and drive a 1997 to 2022 Porsche? If so an IPD Porsche Plenums & Y-Pipe should be on your most wanted list of upgrades!
Porsche engines that feature the famous 'flat 6' horizontally opposed cylinder configuration require the intake airflow to be split left and right into the cylinder heads; Porsche achieves this air distribution with a T-shaped plenum made out of plastic.
This simple T plenum is easy to manufacture and can be shared between models with very few changes but this component leaves a lot to be desired in terms of maximum efficiency.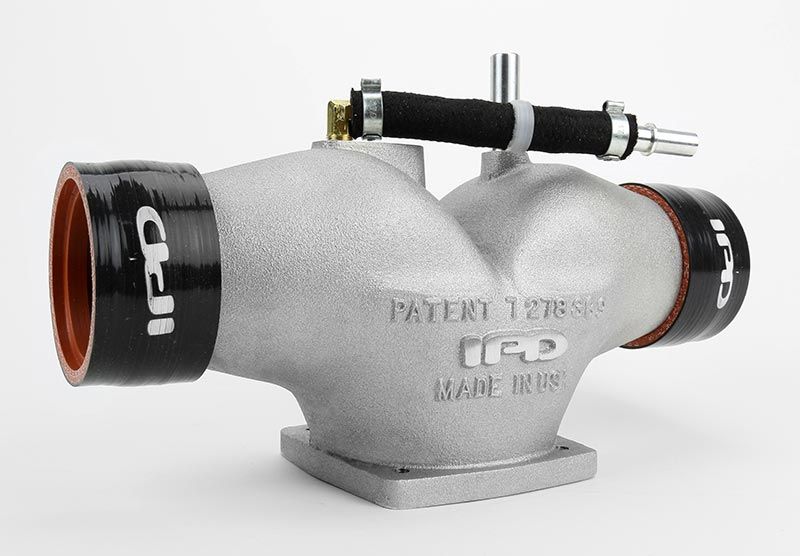 Porsche's highest performance street and race engines have typically use Individual Throttle Bodies to get away from the drawbacks of the T plenum and to improve throttle response.
Porsche's V8 turbo engines found in the Cayenne Turbo and Panamera turbo (up to 2017) also feature a plastic T plenum but in this application it is placed at the entrance to the throttle body.
For those of us with street-based Porsche engines (no ITBs) one of the easiest ways to improve operating efficiency, power output and throttle response is to optimize the airflow path into the cylinder heads by removing restrictions and components that introduce unwanted turbulence. Enter the IPD Y-shaped intake plenum (all engines) and Y-pipe (some turbocharged applications).
IPD says: "The IPD Plenums are products of efficiency that simply improve intake air flow and increase air velocity. The "Y" shape design and dimpled interior surface make air flow more laminar (less turbulent) dramatically improving power and torque across the entire RPM band. Smoother more optimized intake air flow will improve the performance of any engines. The more efficiently an engine breaths, the more efficiently it produces power."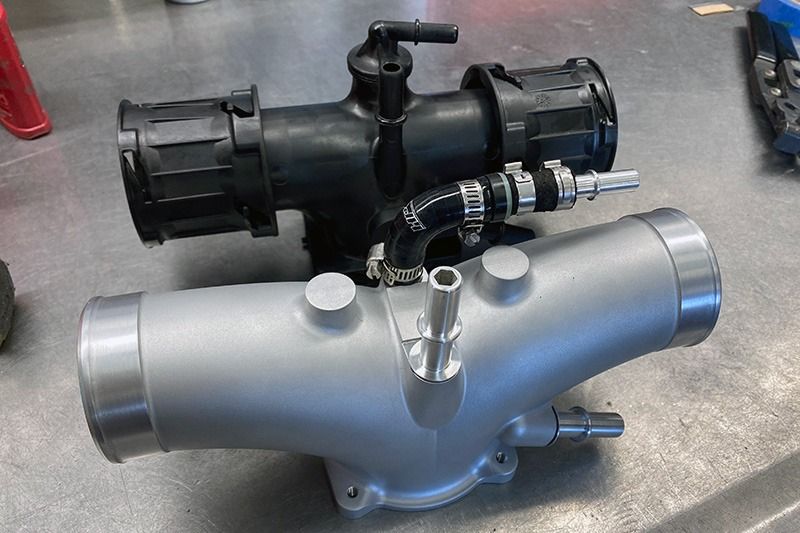 Certain turbocharged applications can see gains of up 45hp/55TQ with the combination of IPD plenum and Y-pipe simply by reducing intake restrictions!
These bolt-on components don't detract from reliability and in many cases the IPD aluminum plenum will far outlast the factory plastic unit, especially on turbocharged applications with increased boost pressure. Look at the engine on a motorsport GT3, GT2, Cup Car or Cup R and you will find that Porsche used aluminum intake components!
We recommend pairing this upgrade with BMC Air Filters:  Read more about them here.

Tunerworks has been selling and installing IPD products for fifteen years and we highly recommend their upgrades. If you want more power at unbeatable bang-for-the-buck pricing contact us today to find out about IPD products and other Porsche power upgrades.