Tunerworks Service

Transfer Case Oil Leak Repair

|

When Porsche OEM is not an option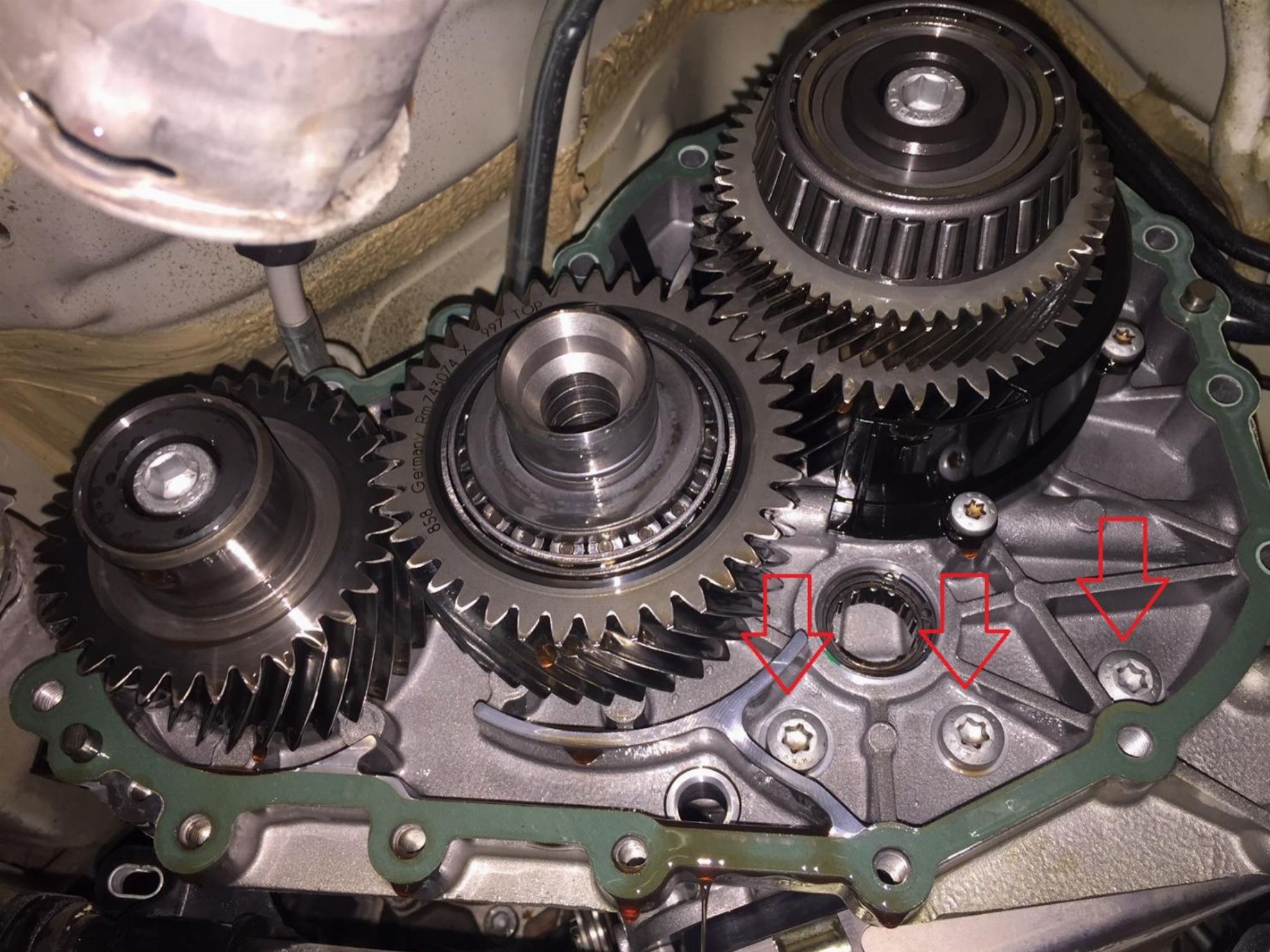 Oil leaks can be challenging to diagnose, especially when it comes to unusual instances.  If you own an AWD 996/997 C4, C4S or Turbo vehicle equipped with the Tiptronic transmission you may notice the transmission oil pan IS covered in oil.
Avoid a Misdiagnosis
This oil leak is commonly misdiagnosed as a leaking oil pan gasket.  However, it is more commonly due to a few bolts that "loosen" between the transfer case and transmission.  The lack of clamping force between the transmission and transfer case allows the paper-thin housing gasket to shift and sometimes it will even split.  This will cause a large oil leak that will run down the case halves onto the transmission oil pan.
The Tunerworks and Riegel Tuning exclusive solution
The repair consists of removing the tail housing, transfer case, gears and installing the updated gaskets.  The gaskets are NOT sold individually from any Porsche dealer.  Our sister business, Riegel Tuning (Porsche Specialists) has engineered a kit with all required updated gaskets, bolts and o-rings to perform this service IN CAR!  It is unknown why the bolts loosen in the first place, but may be due to improper an improper torque procedure at the factory.   Our installation process includes using Loctite with proper torque specifications to ensure they will not loosen off in the future.
Trust our team to get your vehicle back on the road with a little downtime as possible.   Text us today (24/7) at 403.398.9833 with any questions and to book your appointment.