ECU Tuning
ECU Tuning | Chipping, flashing, reflashing, tuning, performance software, ECU, DME, PCM, power programmer or voodoo magic? There are probably a dozen names for this type of performance upgrade but no matter what you call it we'll know what you want – more power!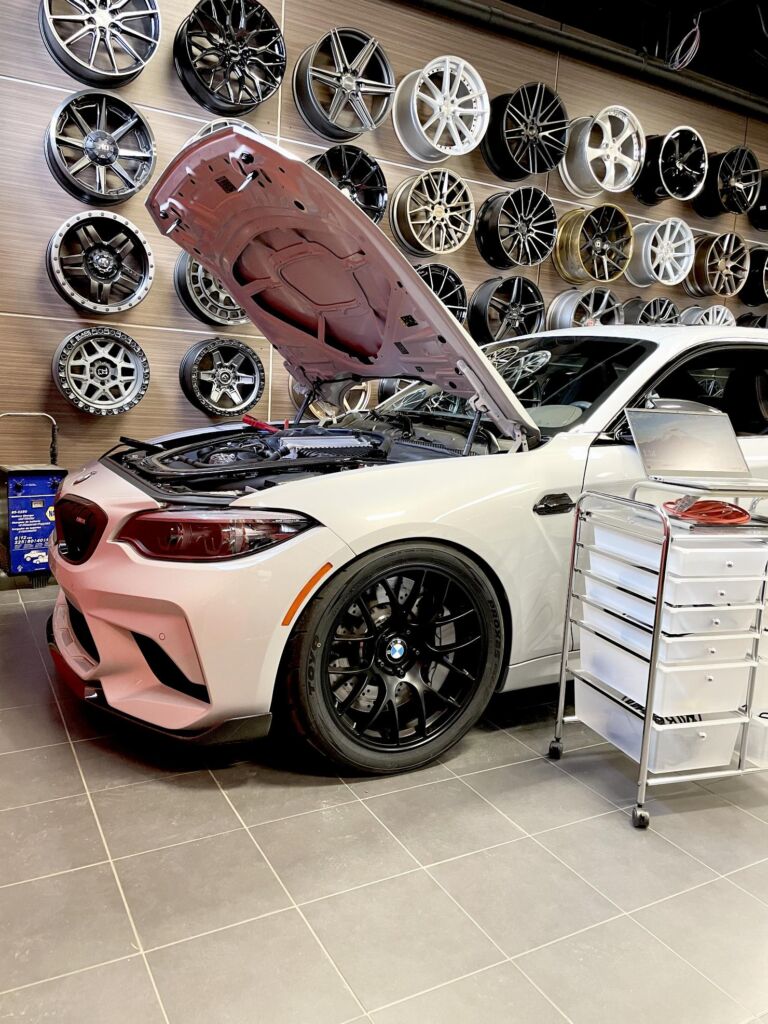 We work with the most trusted and reliable engine software companies to ensure that the power upgrade unlocks your vehicles potential without negatively impacting driveability or engine reliability.  All of the power-adding software or plug-in tuners that we sell have been tested thoroughly over months or years on multiple vehicles in a wide range of climates, temperatures and elevations.
Upgrading engine software can offer power increases of anywhere from 10hp to over 150hp depending on the application and supporting modifications. Typically forced induction (turbo or supercharged) engines will see the biggest gains but naturally aspirated engines can still benefit greatly from optimized software. Two popular NA engine examples are the AMG '63 6.2L V8 with gains of up to 65HP and the Audi R8 V10 5.2L with gains of up to 55HP. The upgraded R8 power level puts the Audi on par with its Lamborghini cousins for a relatively small investment.
Late-model turbocharged powerplants such as the AMG 63 V8 TT 5.5L, Porsche 911 turbo S, Porsche Carrera S, Audi RS7, Audi 2.0T and the BMW 6 and 8 cylinder engines (N55, S55, B48, B58, S63) all gain massive amounts of power and torque from a well-engineered software upgrade or piggyback plug & play tuner. An extra 100hp in under an hour for less than $1400 – yes please!
For many reasons we don't typically recommend one-off dyno tunes unless they are a last resort to enable a very custom combinations of upgraded components to work together.
Just as OEMs spend thousands of hours developing the original calibrations for their vehicles we don't believe that a couple of hours on a dyno will produce optimum reliability and safety, although getting a 'bragging rights' 'dyno queen' horsepower and torque printout on a piece of paper isn't overly difficult.
Below are of some of our favorite tuning partners:
Burger Motorsports JB1 and JB4
Contact us today to find out which options are available for your car, truck or SUV.