Share This Story, Choose Your Platform!
Akrapovic Exhausts| Did you know that a team of over 1000 highly skilled exhaust lovers in Ivančna Gorica Slovenia build the finest car and motorcycle exhausts in the world?
Akrapovic has a long and well-respected history in the motorcycle world but they first came across our radar in 2008 when we learned that the new 2008 Porsche 997 GT2 was factory-equipped with a titanium muffler built by Akrapovic to Porsches' specifications. If the uber fussy engineers in Stuttgart and Weissach were trusting this Slovenian source then we knew it was time to pay attention and learn more about the brand.
Back in the early days of our relationship with Akrapovic they didn't have a North American warehouse so we would wire money to the factory, wait impatiently for 4 to 6 weeks and then drive to the Calgary Int'l airport to collect large well-padded boxes of exquisitely manufactured titanium and carbon fiber. At this their most popular systems were the full Evolution Titanium header-back BMW M3 V8 (E90 / E92) and the Slip-on Titanium center muffler for Porsche 997.1 and 997.2 GT3 models. The full M3 system in Titanium with Ti or Carbon tips saved an incredible 52.7lbs of weight compared to the original BMW system while adding over 20HP and the most amazing 4.0L V8 symphony imaginable! This European company even surprised us by creating the most sought-after exhaust for the then-King of American performance cars, the Chevrolet Corvette (C6) Z06 and ZR1. Hearing 427ci of GM LS7 roaring out of the 115mm Akra tail pipes is a sound no car enthusiast should miss!
Why are Akrapovic exhausts systems the finest in the world? Our answer is that no other manufacturer goes to the same extremes with material quality, engineering, testing and customer service and this combination adds up to a perfect product. Example – the Titanium material that Akrapovic uses is a proprietary product from their own foundry that is up to three times stronger than other commercial alloys. This creates systems that are very light weight, substantially more durable and dimensionally more stable with significantly increased fatigue resistance. Think of Akrapovic as the Rolex or Patek Philippe of the exhaust world!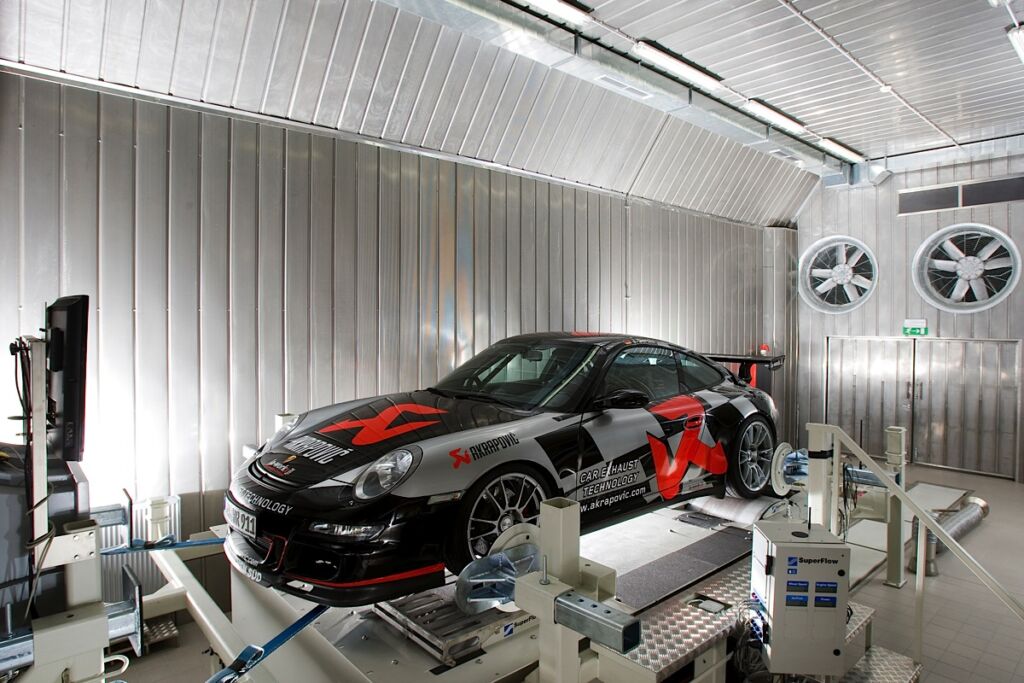 With each passing year Akrapovic introduces new SKUs to cover an increasingly wide range of performance cars and SUV. These days some of our favourite systems are for the Audi R8 V10 Plus, BMW F90 M5, Ferrari 488, Lamborghini Huracan, Mercedes-AMG G63 and of course a wide range of Porsche models. Akra clearly has a strong passion for supporting Porsche vehicles and if you truly want the best exhaust for your front-engine Cayenne, Macan or Panamera, mid-engine Boxster or Cayman and rear-engine 911, GT3 or Turbo this brand should be your first consideration!  Feel free to contact us today for more information.