Winter Tires & Wheels
We Will Find The Right Fit for Your Vehicle
Living in Western Canada one thing is inevitable – we have to deal with harsh winter road conditions. When most people hear the dreaded "W" word they think of snow, ice and cold temperatures and for some drivers winter roads can be terrifying. Tunerworks carries winter wheels and tires from all of the most respected brands to help you breeze through winter with confidence and safety.
Winter Tires
Tunerworks Offers a Huge Selection of Winter Tires for Your Car, Truck or SUV
Over the past decade we have grown into a market leader when it comes to winter tire advice, fitments and installation. Did you also know that not all winter tires are designed the same types of winter driving and drivers? Winter tires are offered in as many varieties as there are vehicles on the road and certain winter tires are designed to have different purposes. Some winter tires are a perfect tire for a short commute or driving to the store, other winter tires are designed to be amazing in deep snow, while other are designed for exceptional grip on ice or slushy conditions. At Tunerworks we know which tires are best suited for your vehicle and your winter driving requirements. Our experts will find the combination best suited to your vehicle, budget and the driving conditions you'll face during the winter.
When it comes to winter tires, the highest price doesn't necessarily mean the best tires.
A number of vehicle manufacturers recommend their own specific dealer-approved tire which meet their specific high-speed rating. Often these dealer-specific tires are more expensive than a traditional winter tire. They also usually have an extremely high-speed rating, such as V speed rating, which is rated for 149mph or 240km/h. Unless you're trying to set a land speed record on ice most vehicles do not need these ultra-high-speed rated tires and we are more than happy to find a suitable tire for your vehicle and driving needs at a lower price-point.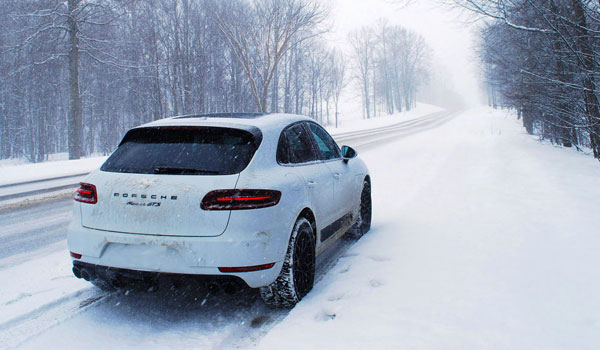 In Recent years The Idea Of Traditional All-Season Tires Has Made Way For New Category Called All-Weather Tires.
Not to be confused with a traditional all-season tire (a tire that is suitable for summer and the shoulder seasons, but offers very limited traction on ice and snow), All-Weather tires have been designed to be closer to a winter tire in tread design but are able to be driven all year long. Some of the larger tire manufacturers such as Toyo, Nokian, and Michelin have All-Weather tires available. All-Weather tires are inherently compromised in some areas so they aren't a magic-bullet but they might be right for you so speak with our team to find out.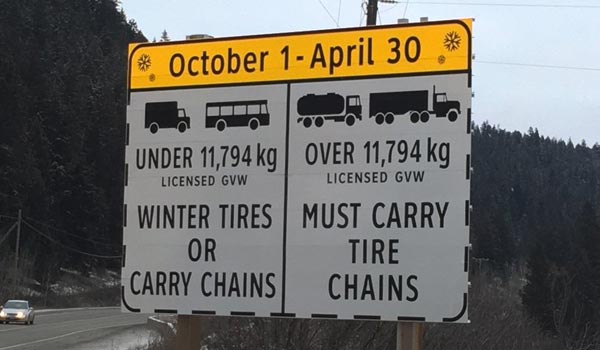 From our years of experience Tunerworks always recommends a dedicated winter tire instead of an all-weather tire for the types of winter driving conditions regularly encountered in Alberta.
Winter tires are specifically engineered to offer the highest possible levels of traction and security in harsh winter conditions, whereas an all-weather tire is somewhat compromised in all areas to offer decent performance over a range of conditions.
Winter Wheels
Tunerworks the Largest Selection of Winter Wheels in Calgary
With over 120 different wheel brands to choose from we will find wheels that are perfect for any budget, style and vehicle on the road. Did you know that not all wheels are suitable for winter use? Our harsh climate and the use of different chemicals on the roads create an environment that can be hazardous to the cosmetic finish and integrity of your wheels. Tunerworks has the knowledge and experience in dealing with local winter conditions to know which wheel finishes will hold up best in our climate. With multiple finishes and styles available, we'll be able to find a winter wheel that suits your style and vehicle.
Tunerworks Aftermarket Winter Wheel Styles
Tunerworks supplies unique custom wheel styles as well as replica wheel styles for vehicles such as Audi, VW, Acura, BMW, Mercedes-Benz, Dodge, Ford, Jeep, Range Rover and more. These replica-style wheels are for customers who want to keep an original looking appearance during the winter without paying the dealership wheel prices.
Some of our industry partners even have specialized winter wheels in their lineup. For example BBS Wheels from Germany has their Design Line series which are specially designed for winter use on European vehicles including ones with large brakes or hard-to-fit specifications. Their high-quality cast wheels offer a wide variety of fitment options with paint finishes that are engineered to handle harsh climates.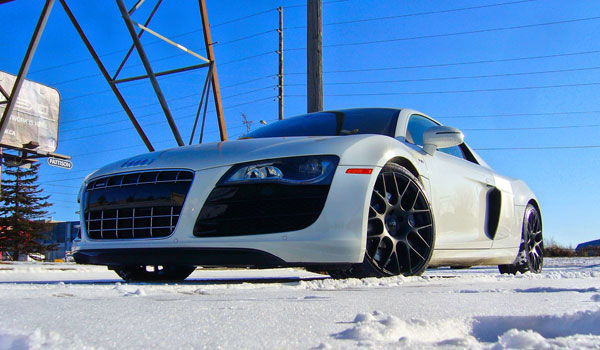 Wheel & Tire Installation
Calgary's Wheel & Tire Installation Experts
Tunerworks uses top of the line Hunter Engineering tire mounting and balancing equipment and skilled technicians to ensure your winter wheel and tire package is installed correctly. We also offer an annual Wheel & Tire Storage program so you don't have to cart heavy wheels and tires to and from a shop twice per year.
We store client wheel/tire sets in a climate-controlled, alarmed and insured warehouse, not outside in sea container or fenced area where extreme temperatures wreak havoc on your tire's tread compound!
TO SEE SOME EXAMPLES OF WINTER WHEEL AND TIRE PACKAGES THAT WE'VE SOLD AND INSTALLED PLEASE FOLLOW THE LINKS BELOW.
Let's Do it

|

Your Project Starts Here
We Want to Work With You
Speak with an expert
We are an Alberta-based distributor and installer of vehicle performance parts. Our staff's combined expertise is unparalleled and works with an extensive supply network to deliver exceptional products and service to customers across the country and abroad.
If you want expert advice on custom wheels, tires, performance parts or repairs and maintenance Tunerworks is the place. Our experienced sales staff, service advisors and factory-trained technicians are ready to assist you. We are lifelong car lovers and certified gearheads to the core so we will treat your car like it was our own.
Fill out your information on the right and we will get back to you within 24 hours. If it's an immediate concern, please give us a call Monday to Friday, at 403.398.9833.